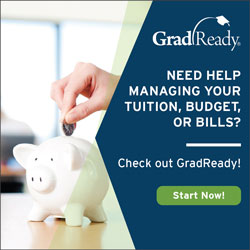 Since its inception, Pennsylvania Highlands Community College has been committed to offering excellence in education and affordable educational opportunities. While the College adheres to the principle that students and their families have the primary responsibility to pay for college costs as their means permit, financial assistance programs represent a bridge between a family's ability to pay and the cost of higher education. The Financial Aid Office administers many types of financial assistance including federal, state, and institution financial aid programs to help students meet their educational costs.
Most financial aid awards are made on the basis of financial need. A student's financial need is determined by deducting the student's expected family contribution (EFC) from the cost of attendance. The EFC is an index number that is used to determine eligibility for financial aid and is the result of the student completing the Free Application for Federal Student Aid (FAFSA). To qualify for financial aid, the student must meet the following criteria:
Be a citizen or eligible noncitizen of the United States.
Have a valid Social Security Number. (Students from the Republic of the Marshall Islands, Federated States of Micronesia, and the Republic of Palau are exempt from this requirement.)
Have a high school diploma or a General Education Development (GED) certificate, or have completed homeschooling. If you don't, you may still be eligible for federal student aid if you were enrolled in college or career school prior to July 1, 2012. Click here for additional information.
Be enrolled in an eligible program as a regular student seeking a degree or certificate.
Maintain satisfactory academic progress.
Not owe a refund on a federal student grant or be in default on a federal student loan.
Register (or already be registered) with the Selective Service System if you are a male and not currently on active duty in the U.S. Armed Forces. (Students from the Federated States of Micronesia, the Republic of the Marshall Islands and the Republic of Palau are exempt from registering.)
Not have a conviction for the possession or sale of illegal drugs for an offense that occurred while you were receiving federal student aid (such as grants, work-study, or loans). If you have such a conviction, you must complete the Student Aid Eligibility Worksheet to determine if you are eligible for aid or partially eligible for aid.
Other requirements may apply. Contact the Financial Aid Office at Pennsylvania Highlands for more information.
Financial aid comes in two different forms: gift aid and self-help aid. Gift aid includes grants and scholarships and does not require repayment. Self-help aid must be earned or paid back. It includes student loans and federal work-study. Students who choose to receive loans must pay them back with interest. Students who participate in the Federal Work Study program must work to earn a paycheck to receive any benefit. The majority of our funds are provided through federal, state and institutional programs. Institutional scholarships are awarded based on merit, financial need, or other factors including enrollment in specific programs.