The Pennsylvania Highlands Community College Foundation is an innovative non-profit organization dedicated to supporting the efforts of the College with financial resources. The Foundation actively seeks and secures funds to provide scholarships and to support College programs and facilities.
---
Unrestricted Endowments
$40,000 in upgrades, including a new Richland Campus computer lab, Central Park Center renovations, and Intuit computer/software).
Scholarship Endowments
29 students received 19 scholarships totaling $21,750. Donors can pledge to the existing endowment fund or create a new scholarship.
One Book Program
1,200+ students and teachers from over 12 school districts participated in this reading and history program, between Grades 4-6 .
EITC Program
$8,700 was donated to assist local high school students across 50 school districts with their dual enrollment tuition.
---
In the News
---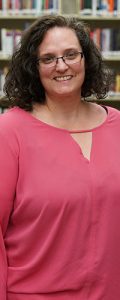 "I raised three children as a single parent and have been blessed with flexible jobs that allowed me to parent. Now, it is time for me to stop putting off what feels like my calling, and to move into a career where I can stand tall and be who I was always meant to be."
Erin Hof
NAIFA Scholarship Recipient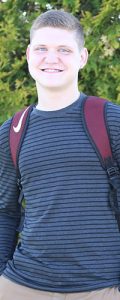 "I was 16 when I decided I wanted to become a future educator for the next generation. The Early Childhood Education program was my calling. With both of my parents being disabled, scholarship funding lent much needed support for books and other supplies."
Nevin McIntosh-Higgins
Supporting Success Scholarship Recipient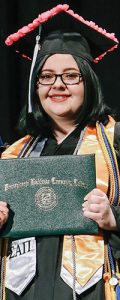 "I am incredibly grateful for the opportunities community college has afforded me. I wish more people would consider starting their higher education journey at a community college. I was given so many opportunities and didn't have to sacrifice quality."
Jenna Stevens
First Generation College Graduate
Mission

The Pennsylvania Highlands Community College Foundation seeks and secures financial support for the College and its students by raising friends and funds and successfully managing resources and relationships.

Vision

The Pennsylvania Highlands Community College Foundation will serve as a premier community college foundation by meeting and exceeding the College and our communities' educational needs.

Purpose

Established in 1995, the Pennsylvania Highlands Community College Foundation is a non-profit educational trust under Section 501 (c) (3). The Foundation was created to provide resources for the growth and development of the College.

The Foundation actively solicits funds to support student scholarships and programs, faculty and staff development, the alumni association, and facility needs. The Foundation raises funds through donations, benefit events, grants, and deferred gifts. The Foundation also serves as an important role in establishing relationships between the College and area business and industry as well as the community at large.

A volunteer Board of Directors from throughout our region governs the Foundation. Members are leaders in business, industry, education, health care, community services, and the arts. The Board's main priority is to raise funds on behalf of the College.

OFFICERS

Mr. David Mordan, President
CPA, Self-Employed

Mr. Jeffrey Stopko, Vice President
AmeriServ Financial

Ms. Roberta Ream, Treasurer
AmeriServ Financial

MEMBERS

Mr. Ellis Griffith
Improvements & Innovations, Inc.

Mr. John Kubinsky
Somerset Trust Company

Mr. Tim Leventry
Leventry, Haschak & Rodkey, LLC

John Polacek
JWF Industries

Mr. Ed Porada

Mr. Jeffrey Wood
Kongsberg Protech Systems

Mr. Greg Winger, ex-officio
Pennsylvania Highlands Trustee

Mr. Alan Cashaw, ex-officio
Pennsylvania Highlands Trustee

Dr. Steve Nunez, ex-officio
Pennsylvania Highlands President

Ms. Kathleen Morrell, ex-officio
Pennsylvania Highlands Executive Director of Institutional Advancement

Ms. Lorraine Donahue, ex-officio
Pennsylvania Highlands Vice President of Finance and Administration
---
Richland Campus, President's Office
814.262.6499 | Foundation@pennhighlands.edu