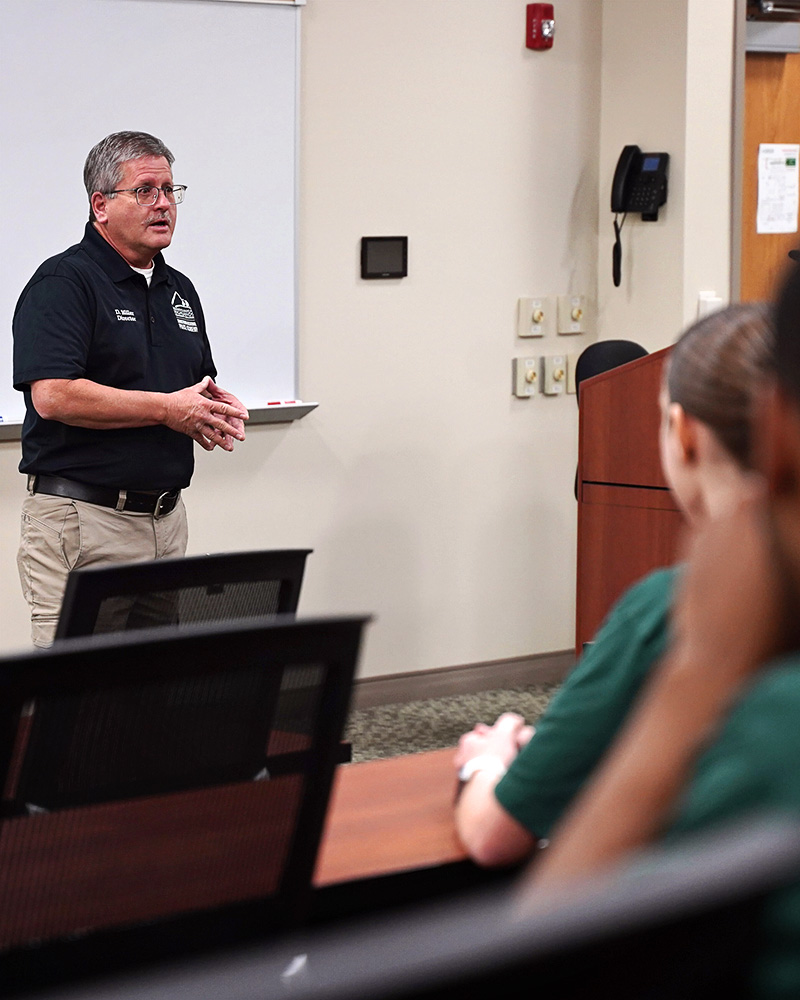 next level training to protect and Serve
The Criminal Justice Training Center provides local law enforcement officers, first responders, and criminal justice professionals with quality training and certifications to better serve our local communities.
The Criminal Justice Center consists of training and certification opportunities in Act 120 – the Municipal Police Officers Training Certification (Police Academy), the Use of Force Simulator, the Laurel Highlands Region Police Crisis Intervention Team, the Cambria County Correctional Officers Basic Training and Certification, and the Pennsylvania Annual Cambria County Coroners Training Symposium.
The local Municipal Police Academy (MPS 0011) is a part of Pennsylvania Highlands Community College. The College's Police Academy is a certified unit of the Commonwealth of Pennsylvania Municipal Police Officers' Education and Training Commission (Act 120).
Successful completion of the program will earn cadets a certificate and permit the graduate to test for a Commonwealth Municipal Police Training (MPT) number required of all municipal police officers in Pennsylvania. 
The Police Academy is a one-year program that runs evenings and weekends. Classes are typically Monday through Thursday from 6 PM to 10 PM. There will be eight weekends when training will occur.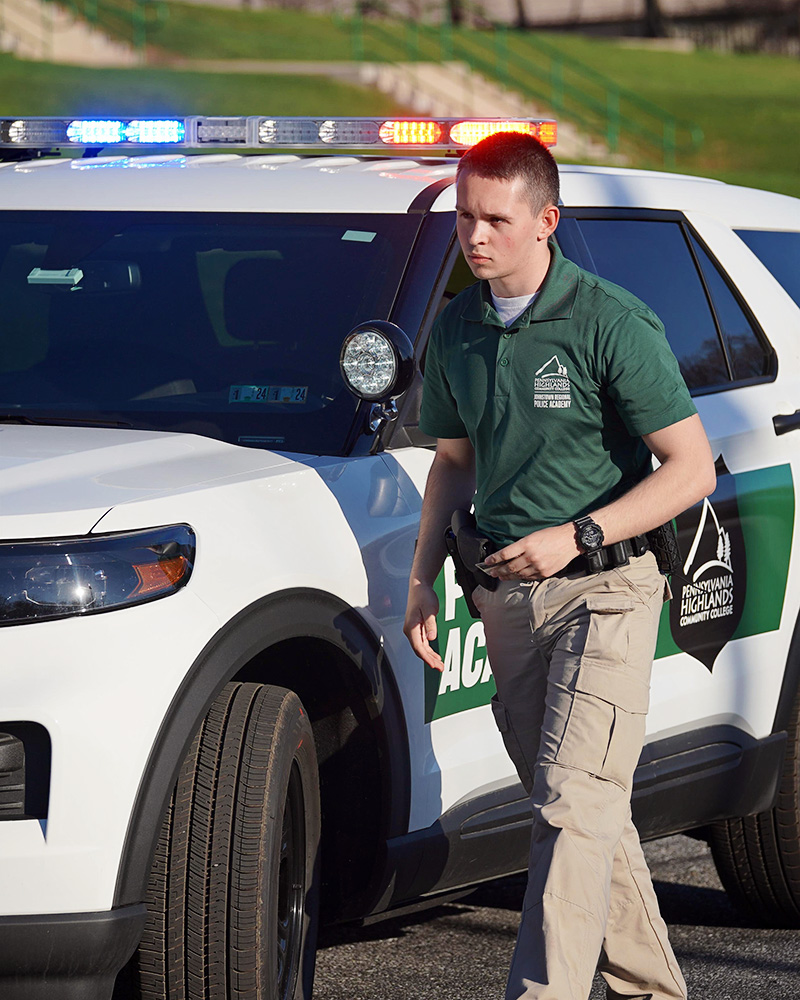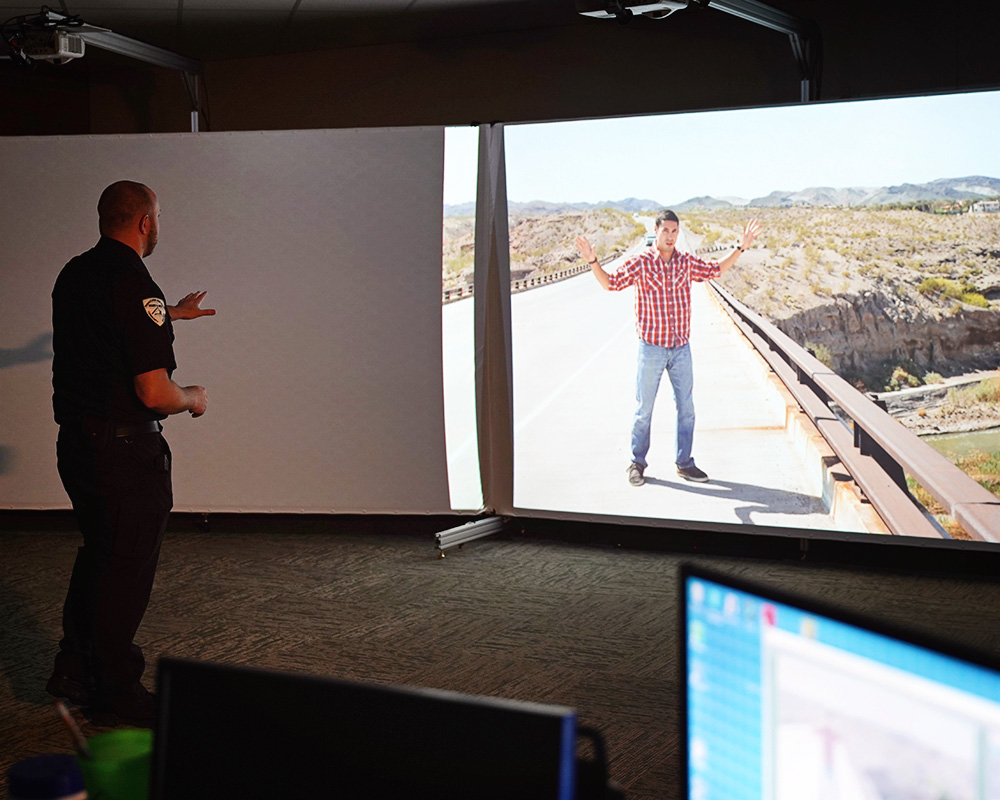 Our three-screen simulator recreates over 750 real-world scenarios in a safe and controlled environment with varying responses to resistance. Prepare for real-life, on-the-job scenarios with optimal training experience. Scenarios are appropriate for law enforcement, corrections and probation/parole officers.