Become a Microsoft Certified IT Professional
The Microsoft Azure Dual Certification Boot Camp—powered by Infosec, a leading cybersecurity training organization—will help you learn vital Microsoft Azure administration and security skills through expert instruction, hands-on labs, simulations, and real-world application of skills.
This seven-day training program is conducted in a live, online format and gives you everything you need to launch a career in cybersecurity. You will prepare to earn two in-demand, vendor-specific certifications: Microsoft Azure Administrator Associate and Microsoft Azure Security Engineer Associate.
Enroll Now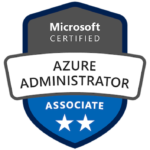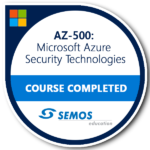 Enroll Now