Since July 2019,
108 jobs

were posted by companies in our region for professionals in this field. The median salary for a histotechnologist is $52,512 per year. (Source: EMSI Career Coach)

Are you driven to be part of the diagnosis and treatment team for any number of diseases out there? Have you always wondered about how diseases are diagnosed? Guess what… there is a future for you in Histotechnology, which centers on the detection of tissue abnormalities and the treatment for the diseases causing the abnormalities. As a histotechnician, you are part of a laboratory team that uses technology to diagnose diseases, conduct research, and lead others in the science.

Our Associate of Applied Science (A.A.S.) in Health Professions: Histotechnology degree prepares individuals to become confident and competent histotechnicians. Students will learn how to prepare specimens for examination through microtomy and more.

Histotechnology is a dynamic profession with the continual evolution of new procedures and methodology. This program is offered in conjunction with Conemaugh Memorial Medical Center; therefore, graduates are ready for employment the day they leave Penn Highlands.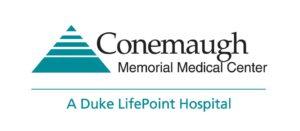 Students must apply to the Conemaugh Memorial Medical Center School of Histotechnology once declaring their interest in pursuing the Histotechnology A.A.S. Degree. The Conemaugh School of Histotechnology will schedule an interview and provisional acceptance may be granted pending successful completion of the program's academic requirements. Students are encouraged to complete the application process as soon as possible. Only a limited number of applicants can be accepted on a yearly basis.
Upon completion of all program requirements, you have the option of completing the National Registry Examination of the American Society of Clinical Pathologists (ASCP) exam. There are also numerous opportunities for continuing education, professional growth, and advancement via state professional societies and the National Society for Histotechnology.
Apply Now
Paying For College
Schedule Visit
Request Information
---

---
1.888.385.7325 (PEAK)
Contact Admissions