Are you driven to be part of the diagnosis and treatment team for any number of diseases out there? Have you always wondered about how diseases are diagnosed? Guess what… there is a future for you in Histotechnology, which centers on the detection of tissue abnormalities and the treatment for the diseases causing the abnormalities. As a histotechnician, you are part of a laboratory team that uses technology to diagnose diseases, conduct research, and lead others in the science.
Our Associate of Applied Science (A.A.S.) in Health Professions: Histotechnology degree prepares individuals to become confident and competent histotechnicians. Students will learn how to prepare specimens for examination through microtomy and more.
Histotechnology is a dynamic profession with the continual evolution of new procedures and methodology. This program is offered in conjunction with Conemaugh Memorial Medical Center; therefore, graduates are ready for employment the day they leave Penn Highlands.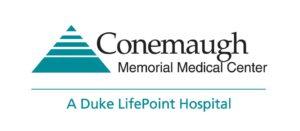 Students must apply to the Conemaugh Memorial Medical Center School of Histotechnology once declaring their interest in pursuing the Histotechnology A.A.S. Degree. The Conemaugh School of Histotechnology will schedule an interview and provisional acceptance may be granted pending successful completion of the program's academic requirements. Students are encouraged to complete the application process as soon as possible. Only a limited number of applicants can be accepted on a yearly basis.
Upon completion of all program requirements, you have the option of completing the National Registry Examination of the American Society of Clinical Pathologists (ASCP) exam. There are also numerous opportunities for continuing education, professional growth, and advancement via state professional societies and the National Society for Histotechnology.
Program Objectives
Exercise principles of safety and practices in a professional manner within ethico-legal dimensions.
Synthesize knowledge and clinical techniques in accessioning, fixation, tissue processing, embedding, routine and special staining, immunochemistry, frozen section procedures, and troubleshooting in histopathology.
Evaluate factors that affect histotechnology processes and make corrections as warranted.
Master expected competencies in an accountable and professional manner as an entry-level histotechnician in collaboration with other health team members and complementary to medicine.
Transfer Opportunities
Your ability to start here and earn a bachelor's degree anywhere makes Penn Highlands the right college choice. Plus, you will save thousands of dollars. Be smart, and get your associate degree with us before transferring on to something greater.
Penn Highlands has signed transfer agreements to continue your studies in Histotechnology with:
Pennsylvania College of Technology
Seton Hill University
Ready? Schedule a visit to discuss your future. Transfer options are different based on the college you plan to attend; our team can help you determine the right path for what you are looking for.
Program available at the following locations: