Are you ready for a fast-paced career where no day is the same? Do you find satisfaction in helping others when they need it the most? As a paramedic, you will find yourself in various situations where your skills will be necessary to help others.
Paramedics are considered to be the most highly trained of emergency medical technicians (EMTs). They often give drugs intravenously, operate defibrillators and other specialized equipment, and so much more. Our Associate of Applied Science (A.A.S.) in Health Professions: Paramedic degree will prepare you for this dynamic profession. Students will not only learn how to be confident professionals through classroom exercises; however, with numerous hours of hands-on training, they will excel in the real world.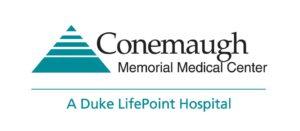 Our Paramedic program is offered in conjunction with Conemaugh Memorial Medical Center, helping graduates get ready for employment the day they leave Penn Highlands. Be ready to make important life-saving decisions in the near future.
Students must successfully complete the Conemaugh Hospital Paramedic Program to pursue the Associate of Applied Science degree. Interested students should contact the Admissions Office directly at 814-262-6446 to apply.
Program Objectives
Assume the role as a caring, competent, entry-level emergency health care provider.
Utilize critical thinking strategies and decision-making strategies in role performance.
Provide care in a responsible, accountable manner within ethico-legal dimensions.
Demonstrate the ability to develop and participate in illness and injury prevention programs for the
community.
Class Breakdown
31 Credit Hours at Penn Highlands
30 Total Credit Hours of Conemaugh specialized classroom and clinical experience
Transfer Opportunities
Your ability to start here and earn a bachelor's degree anywhere makes Penn Highlands the right college choice. Plus, you will save thousands of dollars. Be smart, and get your associate degree with us before transferring on to something greater.
Penn Highlands has signed transfer agreements to continue your studies in Paramedic with:
Pennsylvania College of Technology
Seton Hill University
Ready? Schedule a visit to discuss your future. Transfer options are different based on the college you plan to attend; our team can help you determine the right path for what you are looking for.
Program available at the following locations: