Since July 2019, 268 jobs were posted by companies in our region for professionals in this field. The median salary for a paramedic is $29,974 per year. (Source: EMSI Career Coach)
Are you ready for a fast-paced career where no day is the same? Do you find satisfaction in helping others when they need it the most? As a paramedic, you will find yourself in various situations where your skills will be necessary to help others.
Paramedics are considered to be the most highly trained of emergency medical technicians (EMTs). They often give drugs intravenously, operate defibrillators and other specialized equipment, and so much more. Our Associate of Applied Science (A.A.S.) in Health Professions: Paramedic degree will prepare you for this dynamic profession. Students will not only learn how to be confident professionals through classroom exercises; however, with numerous hours of hands-on training, they will excel in the real world.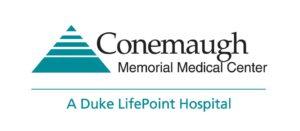 Our Paramedic program is offered in conjunction with Conemaugh Memorial Medical Center, helping graduates get ready for employment the day they leave Penn Highlands. Be ready to make important life-saving decisions in the near future.
Students must successfully complete the Conemaugh Hospital Paramedic Program to pursue the Associate of Applied Science degree. Interested students should contact the Admissions Office directly at 814-262-6446 to apply.
Apply Now
Paying For College
Schedule Visit
Request Information
---

---
1.888.385.7325 (PEAK)
Contact Admissions