How would you handle someone whose routine x-ray shows an emergency surgery situation? How would you cope with this type of responsibility? If you are motivated to help and seek the responsibility, then a career as a radiologic technologist would be up your alley.
Our Associate of Applied Science (A.A.S.) in Health Professions: Radiologic Technology prepares individuals for this fast-paced, technically demanding world. Radiologic Technologists deal with x-rays on a daily basis and our program gives you the confidence to succeed. Students will learn how to perform diagnostic radiographic procedures with ease.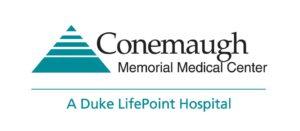 Our Radiologic Technology program is offered in conjunction with Conemaugh Memorial Medical Center, helping graduates be ready for employment the day they leave Pennsylvania Highlands. Be ready to make important emergency situation decisions not too long from now.
Upon successful completion of all program requirements, you have the option of completing the American Registry of Radiologic Technologists (ARRT) exam. There is also an opportunity for professional growth and advancement in specialty areas such as ultrasound, nuclear medicine, radiation therapy, computerized automated tomography (CT), special procedures, and magnetic resonance imaging (MRI).
Program Objectives
Possess the didactic knowledge and clinical skills needed to achieve a diagnostic radiograph.
Evaluate radiographic images for positioning/technical quality.
Maintain radiation protection for patients as well as for radiology personnel and other members of the healthcare team.
Exhibit an empathetic approach to providing quality patient care.
Possess a professional attitude expected of all healthcare providers.
Incorporate ethico-legal guidelines in meeting the health needs of patients, families, and the community.
Demonstrate accomplishment of the terminal competencies and assume an entry-level position as a Radiologic Technologist.
Class Breakdown
32 Credit Hours at Penn Highlands
32 Total Credit Hours at Conemaugh School of Radiologic Technology
Transfer Opportunities
Your ability to start here and earn a bachelor's degree anywhere makes Penn Highlands the right college choice. Plus, you will save thousands of dollars. Be smart, and get your associate degree with us before transferring on to something greater.
Penn Highlands has signed transfer agreements to continue your studies in Radiologic Technology with:
La Roche University
Mount Aloysius College
Pennsylvania College of Technology
Seton Hill University
University of Pittsburgh at Johnstown
Ready? Schedule a visit to discuss your future. Transfer options are different based on the college you plan to attend; our team can help you determine the right path for what you are looking for.
Program available at the following locations: