Since July 2019, 1,313 jobs were posted by companies in our region for professionals in this field. The median salary for a radiologic technologist is $54,207 per year. (Source: EMSI Career Coach)
How would you handle someone whose routine x-ray shows an emergency surgery situation? How would you cope with this type of responsibility? If you are motivated to help and seek the responsibility, then a career as a radiologic technologist would be up your alley.
Our Associate of Applied Science (A.A.S.) in Health Professions: Radiologic Technology prepares individuals for this fast-paced, technically demanding world. Radiologic Technologists deal with x-rays on a daily basis and our program gives you the confidence to succeed. Students will learn how to perform diagnostic radiographic procedures with ease.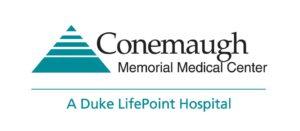 Our Radiologic Technology program is offered in conjunction with Conemaugh Memorial Medical Center, helping graduates be ready for employment the day they leave Pennsylvania Highlands. Be ready to make important emergency situation decisions not too long from now.
Upon successful completion of all program requirements, you have the option of completing the American Registry of Radiologic Technologists (ARRT) exam. There is also an opportunity for professional growth and advancement in specialty areas such as ultrasound, nuclear medicine, radiation therapy, computerized automated tomography (CT), special procedures, and magnetic resonance imaging (MRI).
Apply Now
Paying For College
Schedule Visit
Request Information
---

---
1.888.385.7325 (PEAK)
Contact Admissions