Community Colleges Are Worth The Investment
Posted March 30, 2022 at 8:20 am
The original column appeared in the Tribune-Democrat, written by Dr. Steve Nunez. Click here to see original sourced column.
As I have stated many times before, I am a product of a community college. I graduated with my associate degree in 1990 from Southwest Virginia Community College.
That experience and that degree set me up for the rest of my life. I soon transferred to Virginia Tech to earn a bachelor's and a master's degree in biological sciences and then spent the rest of my life working at community colleges because I believe so much in the mission.
The number of community colleges exploded in the 1960s and 1970s, and were built on a funding model that kept tuition relatively low, and therefore, kept education accessible to many if not most of the population being served.
This funding model, sometimes referred to as the three-legged stool approach, provides revenue to community colleges through local community support, state appropriations, and student tuition and fees.
Penn Highlands Community College is lucky to have Cambria County as a sponsor – thanks to the Cambria County Commissioners and to Cambria County taxpayers.
The College receives additional funding from the state of Pennsylvania and through state and federal grants. Our local legislators are community college advocates and friends of Penn Highlands.
I'm thankful that they "get it" and am appreciative of their efforts to support the College and its mission.
However, most of the College's revenue is generated through tuition and fees from our students, so revenue streams are tied closely to enrollment.
As our nation and our state climb out of a global pandemic, community colleges are as important – or even more so – than ever before to the economic development of our region and to raising the quality of life of our residents.
Penn Highlands Community College provides accessible, affordable, and quality educational opportunities to the residents of Cambria, Somerset, Blair, and Huntingdon counties (and others). But continued robust financial support from the state is a necessity in order for the College to accomplish its mission.
Central to that mission is providing degrees and classes that easily transfer to our four-year higher education friends, where a student can earn a bachelor's degree. Or by providing degrees and short certificates that quickly prepare a student for the workforce as a highly-trained professional.
And, our customized training programs that we have in place for local business and industry are key to keeping employees trained for 21st century work. Community college education is more relevant than ever to our communities.
Community colleges are built to be responsive to the needs of our communities and you will continue to see innovative, quality programming being produced at Penn Highlands as the College unveils its police academy, the Johnstown culinary program, and additional programming opportunities in the Ebensburg and Altoona areas.
I get it – I'm biased. But I truly love and relate to the community college mission.
Community colleges are worth the investment.
See you at Penn Highlands.
---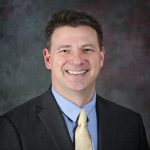 Written By Dr. Steve Nunez, College's Fifth President. This monthly series appears in The Tribune-Democrat, and will allow Dr. Nunez to provide his perspective on the value of education and of a community college.