Patrick Lehman named to the 2015 Coca-Cola Community College Academic Team as a Silver Scholar
Posted April 22, 2015 at 3:52 pm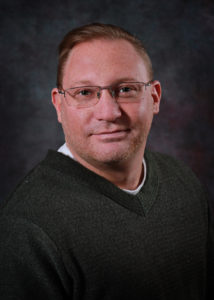 Pennsylvania Highlands Community College student Robert Patrick Lehman, of Windber, has been named a 2015 Coca-Cola Community College Academic Team Silver Scholar. Lehman will graduate in May 2015 with a degree in Business Management. He plans to attend Indiana University of Pennsylvania after graduating from Pennsylvania Highlands.
The Coca-Cola Scholars Foundation sponsors the Coca-Cola Community College Academic Team program by recognizing 50 Gold, 50 Silver and 50 Bronze Scholars, and providing nearly $200,000 in scholarships annually. Each Silver Scholar receives a $1,250 scholarship and a special medallion.
There were over 1,700 applicants for the scholarship. Phi Theta Kappa Honor Society administers the Coca-Cola Community College Academic Team Program and recognizes Coca-Cola Community College scholars during the All-State Community College Academic Team Recognition ceremonies held in 38 states.
Community college presidents or their designated nominators may submit no more than two nominations per campus for this award. An independent panel of judges considers outstanding academic rigor, grade point average, academic and leadership awards, and engagement in college and community service in the selection process.
Mr. Lehman is the President of both the Student Senate and the National Society of Leadership and Success (Sigma Alpha Pi). He is the Vice President of Public Relations for the Beta Epsilon Omega chapter of Phi Theta Kappa. Pat is also the Chairman of College Senate and sits as a student representative on the College Board of Trustees. He is a member of the philosophy Club and volunteers with many different organizations and projects.
"Pat Lehman has been an outstanding student and leader at Pennsylvania Highlands," said Dr. Walter Asonevich, President of Pennsylvania Highlands Community College. "He has been a role model for our students and staff and is a prime example of what is possible when a person pursues their dreams with purpose and conviction. Pat will be an asset to any college, business, or organization with which he is involved and we will be proud to be able to count him as an alumnus of Pennsylvania Highlands."