Robert Farinelli Appointed Vice President of Academic Affairs
Posted July 29, 2020 at 12:02 pm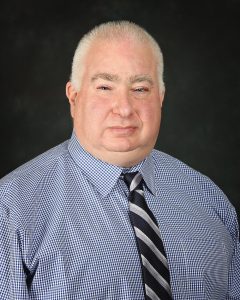 Pennsylvania Highlands Community College is proud to announce the appointment of Mr. Robert Farinelli as the College's new Vice President of Academic Affairs.
In his role as Vice President of Academic Affairs, Mr. Farinelli will serve as the visionary academic leader of all full-time faculty, adjunct faculty, and academic staff. His position is charged with creating an atmosphere of quality and innovation, as well as championing curricular and programming development.
"I'm excited to continue my career at Penn Highlands Community College and make a difference in the lives of those in southwestern Pennsylvania," stated Robert Farinelli. "Changing lives for the better is important to me, and what better way to do that than helping students continue and complete their education."
Mr. Farinelli has over 30 years of experience in higher education. Prior to Penn Highlands, he was most recently the Dean of Academic Affairs and Student Services at Three Rivers Community College in Norwich, CT. He also held the positions of Associate Vice President for Academic Affairs, STEM Director, and Division Chair (Mathematics, Physics, and Engineering) at the College of Southern Maryland. He was also a Professor of Mathematics at the Community College of Allegheny County, in Pittsburgh, PA.
Mr. Farinelli holds an M.S. in Education from Capella University, an M.A. in Mathematics from the University of Pittsburgh, and a B.S. in Mathematics from Penn State University.