Kathleen Morrell Named Executive Director Of Institutional Advancement & Public Relations
Posted October 4, 2019 at 10:57 am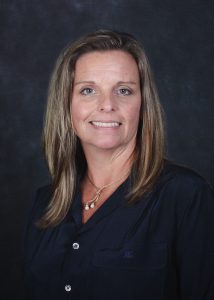 Pennsylvania Highlands Community College is proud to announce the appointment of Kathleen Morrell as the new Executive Director of Institutional Advancement and Public Relations.
In her position, Kathleen will manage efforts in external relations. These duties include; but, are not limited to overseeing the College Foundation; supporting and nurturing the College's relationships with local, county, state, and federally elected officials; serving as grant administrator and public relations officer; building educational partnerships with external organizations; advising the Marketing and Communications Department; and recommending the creation and implementation of institutional development policies.
Prior to Penn Highlands, Kathleen was the Media Director for the Gatesman & Dave advertising agency in Pittsburgh, Pennsylvania and The Barash Group formerly in State College, PA. Prior to those positions, Kathleen also worked as a media buyer for Western Initiative Media (Currently Initiative Media) in Phoenix, Arizona. She holds a Bachelor of Arts in Journalism from West Virginia University. She currently serves on the Saint Vincent De Paul Family Kitchen fundraising committee.