Mentorship Matters
Posted September 28, 2020 at 8:48 am
The original column appeared in the Tribune-Democrat , written by Dr. Steve Nunez. Click here to see original sourced column. 
When I was a young man of 19 years, I was a sophomore at my local community college. At the time, I was majoring in history and had postponed taking any science classes. But by the fall of 1990, I could no longer avoid them, and I found myself sitting in my first college biology class. It felt dreadful.
It was here that I met my first mentor. It was in that classroom, over two semesters, that a young, excited, intelligent, fun professor taught me about the world of science in general, and biology specifically.
I was transfixed by his engaging teaching style and interesting take on the world. As a student, I couldn't wait to attend his class.
But it was his kindness, his love for teaching, his individual attention and nudging, that eventually helped me turn my sights toward majoring in biology and to seek a career in science. Thank you, Dr. Bruce Gillihan.
Mentors are just as valuable to adults. A little more than five years ago, Sauk Valley Community College hired a new president.
He quickly won over his leadership team with his ability to relate to them, to believe in them, and to create opportunities that stretched them professionally.
His encouragement, friendship, and faith in me eventually led me to apply, and ultimately win, this job as president at Pennsylvania Highlands Community College.
His only glaring flaw was his undying love for the Green Bay Packers, but none of us is perfect. Thank you, Dr. David Hellmich.
When I was taking my doctoral classes on leadership and still thinking about and refining my own leadership style, I found myself thinking back to the virtues and values of my parents. They treated everyone with kindness and respect, despite any ideological differences. They taught me to be open-minded, that you could disagree without being disagreeable, that the way you communicate is as important as what you communicate.
I hope that I carry those same virtues and values with me in my leadership role here at the college. Thank you, Patsy and Frank Nunez, or Mom and Dad, as I call you.
Mentors come in many varieties.
Most mentors, I believe, don't even recognize that they are providing mentorship. In truth, mentors are just people who have taken professional interest in another person and provide guidance, much like a professional "parent," and encourage, offer advice, and help direct or redirect a mentee's focus.
I look back at my life and see that I am standing on the shoulders of many who took an interest in me, who became willing mentors and nudged me (or sometimes pushed me) to be the professional and human being I am today.
Thanks to all of you who have helped me in this journey of mine.
Today I challenge you, the reader, to take a few minutes of your day and think of those people who may have changed your life for the better and reach out to them, if possible, to thank them.
And, then find some time in the future to talk about and recognize them, to share those stories that celebrate their lives, with your friends and family.
Ultimately, mentorship matters.
---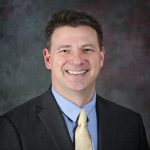 Written By Dr. Steve Nunez, College's Fifth President. This monthly series appears in The Tribune-Democrat, and will allow Dr. Nunez to provide his perspective on the value of education and of a community college.