Matthew Pudliner Appointed Continuing Education Manager
Posted March 14, 2022 at 8:44 am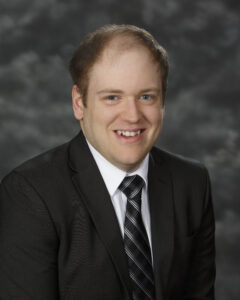 Pennsylvania Highlands Community College announces the appointment of Mr. Matthew Pudliner as the College's new Continuing Education Manager.
In his role as Continuing Education Manager, Mr. Pudliner will provide vision, leadership, planning, management, supervision, and evaluation for the Continuing and Community Education areas in service of the College's mission.
"I am thrilled to be a part of the Pennsylvania Highlands Community College family," stated Matthew Pudliner. "Penn Highlands has a strong history and connection with our community and surrounding areas, and I am ready to build a catalog of essential non-credit classes to see our region thrive."
Before joining Penn Highlands, Mr. Pudliner was the Community Relationship Manager for the United Way of the Laurel Highlands. Prior to that, he worked for five years at Somerset Trust Company.
Mr. Pudliner holds a Bachelor of Arts in Accounting from the University of Pittsburgh at Johnstown. He is currently working on a Master of Business Administration degree from Saint Francis University.