Matthew Gaul Named New Century Transfer Scholar
Posted March 16, 2022 at 12:04 pm
Matthew Gaul, a student at Pennsylvania Highlands Community College, has been named a 2022 New Century Transfer Scholar and will receive a $2,250 scholarship. Matthew Gaul, of Irvona, will be graduating this May with a degree in Liberal Arts & Sciences.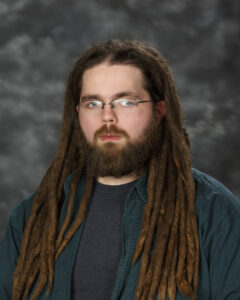 New Century Transfer Scholars are selected based on their academic accomplishments, leadership, activities, and how they extend their intellectual talents beyond the classroom. Over 2,200 students were nominated from more than 1,200 college campuses across the country. Only one New Century Transfer Scholar is selected from each state.
"This honor is a testament to the leadership qualities exuded by Matthew Gaul," said Dr. Steve Nunez, President of Pennsylvania Highlands Community College. "He is deserving of being named a New Century Transfer Scholar. We are proud that Matthew represents Penn Highlands, community college students, and our region."
The program is sponsored by The Coca-Cola Foundation, the Coca-Cola Scholars Foundation, Phi Theta Kappa, and the American Association of Community Colleges (AACC).
"We congratulate Matthew for receiving this prestigious scholarship, and we are honored to partner with the Coca-Cola Scholars Foundation, The Coca-Cola Foundation, and the AACC to recognize these outstanding achievements," said Phi Theta Kappa's President and CEO Dr. Lynn Tincher-Ladner. "Scholarship programs like this are integral for creating opportunities for two-year college students to succeed and for putting college completion within reach."
About The Coca-Cola Scholars Foundation (www.coca-colascholarsfoundation.org)
The Coca-Cola Scholars Foundation celebrates and empowers visionary leaders who are refreshing the world. Supporting more than 1,400 exceptional college students each year, it awards $3.55 million in scholarships annually through three nationally recognized programs.
About Phi Theta Kappa (www.ptk.org)
Phi Theta Kappa is the premier honor society recognizing the academic achievement of students at associate degree-granting colleges and helping them to grow as scholars and leaders. The Society is made up of more than 3.8 million members and nearly 1,300 chapters in 11 countries, with approximately 240,000 active members in the nation's colleges.