Matthew Bodenschatz Appointed Director of Recruiting & Admissions
Posted July 21, 2020 at 8:43 am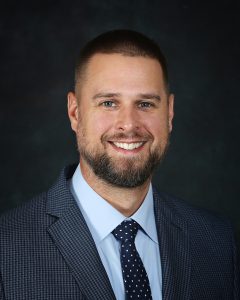 Pennsylvania Highlands Community College is proud to announce the appointment of Mr. Matthew Bodenschatz as the college's new Director of Recruiting and Admissions.
In his role as Director of Recruiting and Admissions, Mr. Bodenschatz will lead all efforts associated with the planning, development, modification, implementation, and evaluation of new student recruiting, including admissions processes and procedures.
"I'm thrilled to be joining Pennsylvania Highlands Community College at such a crucial time in higher education," stated Matthew Bodenschatz. "I look forward to working with the great people in Admissions and the college as a whole, while also building strong relationships throughout the communities we serve."
Mr. Bodenschatz has over 10 years of experience in higher education and admissions. Prior to Penn Highlands, Matthew was most recently the Director of Graduate and Continuing Education Admissions and Coordinator of Out-of-State Admissions at Mount Aloysius College. He also held the positions of Associate Director for Transfer and Adult Admissions, Assistant Director of Undergraduate Admissions, and Admissions Counselor while at Mount Aloysius College.
Mr. Bodenschatz holds a M.A. in Education Leadership: Adult and Higher Education from the University of South Dakota and a B.A. in Journalism from the University of Pittsburgh at Johnstown.