New Honors Program Coming To Penn Highlands
Posted June 2, 2021 at 12:56 pm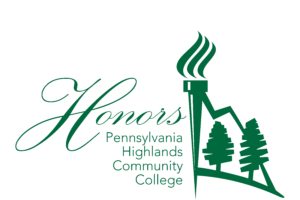 Pennsylvania Highlands Community College will continue its commitment to academic excellence this fall with the introduction of an Honors Program.
The Honors Program will allow students to explore cultural and societal issues through new, distinct, and challenging academic programming opportunities. Students in the Honors Program will encounter enhanced experiential learning, seminars, interdisciplinary research, and community-engaged service projects.
Honors students' classes employ a collaborative and cross-disciplinary research approach. These courses are designed to fulfill core and major requirements across a variety of academic majors. Additionally, these students will be challenged to think creatively and critically both inside and outside of the traditional classroom.
"This Honors Program will provide students with an academic experience enriched by working with faculty on projects that are of interest universally across all settings," stated Robert Farinelli, Vice President of Academic Affairs at Penn Highlands Community College. "Students will leave with an academic resume that they can take as they transfer or enter the workforce."
The Honors Program is a testament to the quality and strong educational foundation Penn Highlands offers students throughout the region. This new distinction allows Penn Highlands to recognize and expand opportunities for the highest achieving students. Penn Highlands believes the new designation will add prestige to current degrees, while enhancing current programming to create motivated life-long learners.
The Penn Highlands Community College Honors Program is open to all current and incoming students in any academic program. Academically talented and ambitious students are encouraged to apply to be a part of the inaugural class.