Building A Strong Foundation For Education
Posted May 31, 2022 at 8:33 am
The original column appeared in the Tribune-Democrat, written by Dr. Steve Nunez. Click here to see original sourced column.
I came to Pennsylvania Highlands Community College in 2020 with 24 years of community college experience. I had served as a faculty member for 15 years, and also brought nine years of experience as a senior administrator to the job.
But even though I was a community college veteran, once here, I quickly learned that I had room – a lot of room – to grow as a leader and had a lot to learn about this region and Penn Highlands.
One aspect of my new job was working directly with the Pennsylvania Highlands Community College Foundation, a nonprofit organization that provides financial support to Penn Highlands and its students. The foundation is distinct and separate from the college and has its own board of directors, which provides oversight of the operations and the fiscal management of Foundation resources.
In my new role as president, my interaction with the college's foundation is regular and necessary. The directors have been kind and supportive and allowed me to "get my feet under me" and understand the local landscape a little better. After many discussions, I believe we now have a focused and collective shared vision for the future.
What I have discovered is that the foundation is a critically important component of the success of the college and of our students. Due to the generous donations of college employees (current and former), alumni, board members, community members and local businesses, the foundation gives nearly $30,000 in Penn Highlands scholarships annually and has supported a multitude of initiatives throughout the years.
While the cost of attendance at Penn Highlands has always been reasonable (we have the lowest tuition for higher education in the region), the foundation scholarships provide another resource to help our students attend college at the lowest cost possible.
Many of our students will leave debt-free, or nearly debt-free, and can therefore more easily earn bachelor's degrees or enter the workforce without carrying the extra burden of paying off significant student loans.
Students who have less college debt will have more money to invest in homes and cars, or save their money for a rainy day after their education is complete. This is good for students (and their families) and this is good for our local economy as many of our graduates stay right here in west-central Pennsylvania.
One of the ways we raise funds to support the foundation – and hence our students – is to hold fundraising events throughout the year. You may have attended our Foundation Gala or our signature "Puttapalooza" – an 18-hole miniature golf course set up right inside our Richland campus.
On June 9, we will be hosting the first-ever Sips for Scholarships event, where you can enjoy a tasting of some local beer and wine, listen to live music, and try to solve and break out of a custom-designed escape room.
Why not have a little fun that supports a worthy cause? Hope to see you there. See you at Penn Highlands.
---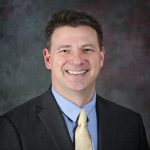 Written By Dr. Steve Nunez, College's Fifth President. This monthly series appears in The Tribune-Democrat, and will allow Dr. Nunez to provide his perspective on the value of education and of a community college.