Beth Freedline Appointed Executive Assistant To The President
Posted September 28, 2021 at 12:03 pm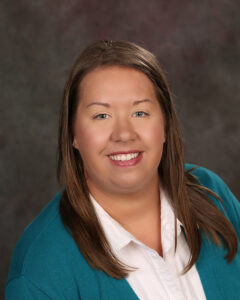 Pennsylvania Highlands Community College announces the appointment of Ms. Beth Freedline as the College's new Executive Assistant to the President.
In her role as Executive Assistant to the President, Ms. Freedline will assist the President, the Executive Director of Institutional Advancement, and the Pennsylvania Highlands Community College Foundation Board of Directors. Ms. Freedline will also serve as a leader of the College on the President's Cabinet.
"Education is important to me and is the foundation for a vibrant community," stated Beth Freedline, Executive Assistant to the President. "Joining Penn Highlands allows me to expand my skillset while helping build solid futures for our region. This is an exhilarating next step in my career."
Prior to joining Penn Highlands, Ms. Freedline spent the last nine (9) years of her career with the Conemaugh Health System as the Assistant to the President and Assistant to the Chief Executive Officer/Market President. Formerly, she worked as a vocational counselor, as well as in newspaper and television media. Ms. Freedline is also a published author.
Ms. Freedline holds a Bachelor of Arts in Communication from the University of Pittsburgh at Johnstown. She currently resides near Boswell, PA with her husband and son.