Gender Inequity In Higher Education: Not What You Think
Posted April 30, 2021 at 3:00 pm
The original column appeared in the Tribune-Democrat , written by Dr. Steve Nunez. Click here to see original sourced column.
When you think of post-secondary outcomes and potential gender inequities, what is your first thought?
You may think that at best, men and women are enrolling and graduating from community colleges equally. At worst, men are dominating the higher education landscape and females are lagging behind.
Traditionally, during the past century and longer, men have been the dominant force in higher education enrollment which has led to men having higher-paying and more-prestigious jobs (creating gender pay inequities) – and dare I say more power, politically and in business.
Something interesting happened at community colleges in the late 1970s. Enrollment, proportionally, of women, began to climb while enrollment for men began to dissipate. In 1975, males made up 55% of the community college enrollment. But by 1980, male enrollment had slid by 10%.
Today, men make up only 43% of the enrollment at community colleges.
But even more astounding than the recent enrollment declines of men was the dramatic shift in educational outcomes.
One might expect that the number of degrees earned each year would be directly proportional to the percentage of enrollees as it was in 1980 where men made up 45% of the enrollment and earned 46% of the degrees. However, in 2020 men made up 43% of the enrollment but only earned 39% of the degrees.
There is a perceptible gap in achievement between the genders that is strongly slanted toward women.
I hate to bore you with a bunch of statistics, but the take-home message is this – men have become less interested in enrolling into an institution of higher education, and if they do enroll, are graduating at lower rates.
The male-female post-secondary attainment gap is real and has been for decades.
My own doctoral dissertation confirmed this enrollment and attainment gap at Sauk Valley Community College (SVCC). On average at SVCC, males enrolled in significantly fewer numbers (males were only about 40% of the student population), were less prepared for college-level work (as determined by ACT/SAT scores and high school grade point averages), dropped out of college more often than females, and thus graduated less frequently.
This is a trend seen throughout the country at nearly every community college. Need proof? Go to just about any educational award ceremony and you'll see that women are dominating the "competition."
At one time, the Illinois Community College Board made all community colleges complete an annual survey of attainment of at-risk and underrepresented groups. The survey hadn't changed in decades – the same questions and population classes were represented year after year.
Annually, when completing the survey, I laughed when I read that women were still being considered an at-risk or underrepresented group. Maybe in the early 1970s – but certainly not now, as women are killing it. Males are the underrepresented group and have been at community colleges for decades.
So what?
It is estimated that nearly 70% of near future jobs will require some post-secondary education. And yet I'm hearing from our business and industry friends that they cannot find qualified applicants.
How frustrating is it that we have hundreds of good, high-paying jobs right here in central-western Pennsylvania and we cannot fill them with qualified technicians and a highly educated workforce?
While this post-secondary enrollment and attainment gap is not as apparent at many four-year universities, community colleges enroll 5.5 million students annually. This disparity in attainment will have lasting effects for decades to come.
Ultimately, convincing more men to aspire to enroll and graduate from a post-secondary institution, such as a community college, is a must if we want to drive economic prosperity.
---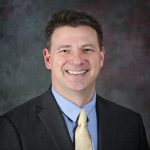 Written By Dr. Steve Nunez, College's Fifth President. This monthly series appears in The Tribune-Democrat, and will allow Dr. Nunez to provide his perspective on the value of education and of a community college.