Founding President Dr. John Hunter Passes Away
Posted August 14, 2023 at 1:40 pm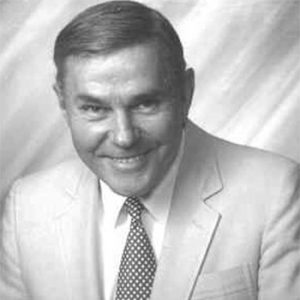 Dr. John O. Hunter, the founding president of Pennsylvania Highlands Community College (formerly known as Cambria County Area Community College), passed away from natural causes on August 3, 2023. He served the college community from 1994 to 1999.
Dr. Hunter received his bachelor's, master's, and doctorate degrees all from SUNY Buffalo (University at Buffalo). Dr. Hunter's doctorate degree was in higher education.
Before serving in public education for 46 years, he served as a special forces Army Ranger. Dr. Hunter was the recipient of the Phi Theta Kappa International Distinguished President Award in 2004.
"Dr. Hunter was a true beacon of dedication and service. His transformative leadership has left an indelible mark on our institution, shaping the lives of countless students and colleagues. We extend our deepest sympathies to his family, friends, and all those who were fortunate enough to know and work alongside him," stated Dr. Steve Nunez, current president of Penn Highlands Community College.
Dr. Hunter was a dedicated family man. He is survived by his wife of 67 years, Lyla Beth Brown Hunter. They are proud parents of four children, Elaine (Jim) DeWeen; John (Nayeema) Hunter; Suzanne (Tim) Hunter; and Elizabeth Olver of Hornell, NY, three grandchildren, and two great-grandchildren.