Whether you are undecided or can't find your specific academic major at Penn Highlands, we have various options for you. Choosing a major can be hard, and there are many factors to consider once you select a major. We understand, and we can help you.
Our Liberal Arts & Sciences degree program is designed to help you explore introductory courses related to business, psychology, accounting, criminal justice, and so much more. Students may also choose to pursue a concentration within the Liberal Arts and Sciences. Courses within a concentration are taken as open electives and focus on Biology, Chemistry, Communication, English, and History.
My major is not offered. Why pursue Penn Highlands?
You can start with us by completing general education credits (business, math, psychology, English, history, etc.) at more affordable tuition costs and look to transfer earned credits to your desired institution and academic major through our Liberal Arts & Sciences degree program. Our academic advisors are equipped to work with you and transfer advisors from a variety of institutions to help you achieve your goals.
We have worked with several students who started their college experience with us and continue to pursue a variety of academic programs. Many of our students have gone on to pursue a bachelor's degree after obtaining a degree in Liberal Arts & Sciences. Be confident knowing that starting at Penn Highlands will give you the foundation necessary to succeed in college and beyond!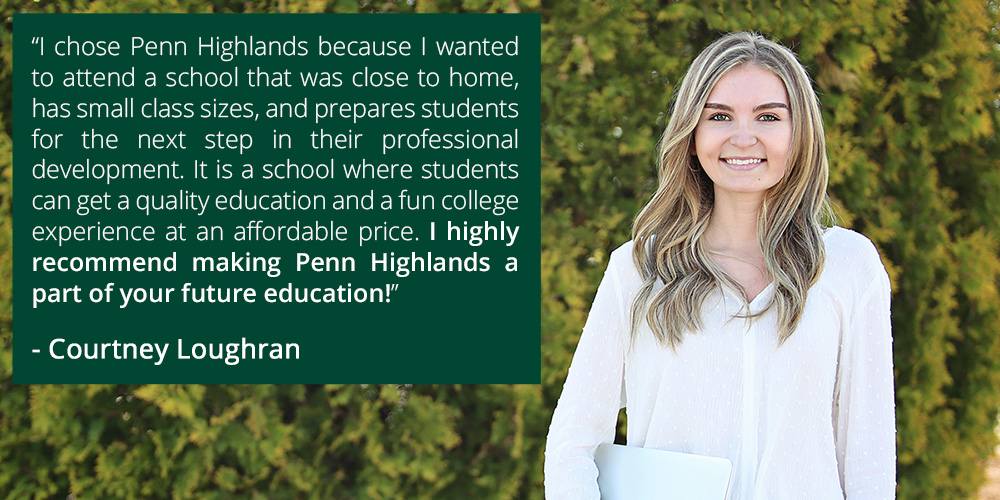 ---
Career Coach Can Help
To help explore college options and careers in our region, Penn Highlands offers a free and helpful resource called Career Coach. Career Coach allows you to take a career assessment that helps you to learn about yourself and provides academic and career suggestions based on your interests. The system allows you to also browse careers and programs in our area, create a resume, and more.

---
Contact Us
Contact our Admissions Office or any of our locations to start building an individualized custom academic plan.