Grateful For What We Do Have
Posted November 30, 2020 at 11:02 am
The original column appeared in the Tribune-Democrat , written by Dr. Steve Nunez. Click here to see original sourced column. 
The year 2020 has been quite tumultuous. So much so that when I'm confronted with even more bad news, I sometimes find myself just shrugging it off – 2020 just keeps piling it on and I only have so much mental and emotional room remaining.
I have fatigue – COVID fatigue. Election fatigue. Mental fatigue. Video conferencing fatigue. News fatigue. TV fatigue. Internet fatigue. Fatigue fatigue.
It's been a long, long year.
It would therefore be simple, even easy, to write a column that focuses on the negatives of this year. But at this time of Thanksgiving, I think it's important to show thanks and appreciation for what we have.
Personally, I have much to be thankful for. I began a new journey by moving to the Johnstown area on December 31. The moving truck pulled away from my home at midnight on January 1. I began my employment as president at Pennsylvania Highlands Community College on January 6, and I am rapidly approaching my one-year work anniversary.
I have been warmly received by the college, by my new neighbors in Windber, and by central-western Pennsylvania generally.
I think Penn Highlands has continued to move forward as one of the best community colleges in Pennsylvania despite the challenges of 2020. I have told friends and family that this is my dream job and that I am thankful and humbled to have such an opportunity to provide leadership to such a great organization.
While COVID has reminded us frequently that death is part of life, the birth of my granddaughter Ellie has been a great highlight – she has been easy to fall in love with.
Her big smile and lightness of spirit bring me warmth and joy at just the thought of her. And my family, while not unaffected by COVID, remains healthy.
I have traveled throughout beautiful central and western Pennsylvania, hiking and cycling the beautiful trails. We have an abundance of natural resources: Ghost Town Trail, Great Allegheny Passage, and the Thousand Steps of Standing Stone Trail, to name a few.
The fall season was particularly breathtaking.
Most importantly, my love for the outdoors helped me identify new friendships to share those experiences.
I'm also thankful that Pennsylvania Highlands can serve this community by providing high-quality educational opportunities for the residents of our service district. As I've said many times, I believe that education is one of the best ways to improve lives. Pennsylvania Highlands has done that for more than 25 years and will continue to do so for many more.
I also recognize that many of you are hurting and suffering. It is truly a hard time. But I hope that you can spend time with your family over Thanksgiving, be it in person or virtually, and share memories, remember lost loved ones, laugh, and appreciate your friends and family.
And personally, I hope to have turkey fatigue by the end of the weekend.
See you at Penn Highlands.
---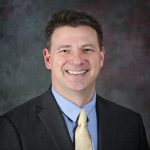 Written By Dr. Steve Nunez, College's Fifth President. This monthly series appears in The Tribune-Democrat, and will allow Dr. Nunez to provide his perspective on the value of education and of a community college.