False Narrative: My Community College Classes Won't Transfer To A University
Posted August 30, 2021 at 10:31 am
The original column appeared in the Tribune-Democrat, written by Dr. Steve Nunez. Click here to see original sourced column.
I've written several times about the community college stigma. To this day I hear things such as:
"Community college isn't a 'real' college."
"Community college isn't anyone's first choice."
"The education you receive at a community college is subpar."
All of these are untrue – but unfortunately, the stigma persists. Therefore, it has become my mission to educate our community on the value of community college.
I was approached the other day by an individual who seemed shocked to learn that many community college classes easily transfer to our university friends. He just walked up and told me so. I was dumbstruck. Literally.
After regaining my composure, I let him know that after I earned my associate's degree at Southwest Virginia Community College, my classes easily transferred to Virginia Tech, which allowed me to earn my bachelor's degree in only two more years – saving me thousands of dollars.
By the way, my bachelor's degree from Virginia Tech looks identical to those held by graduates who spent four (or more) years at the university – but my total cost was significantly less.
At Penn Highlands, we have an entire team that works with universities to make sure our classes seamlessly transfer.
Another team is dedicated to advising students so that they take the right classes for their major so that they can most effectively transfer to their universities of choice.
Certainly, if a student changes his or her major or changes a planned transfer while attending Penn Highlands, our job becomes more difficult.
But Penn Highlands is very student-centered, and we work with students to make sure their goals can be achieved in the most cost-effective, time-efficient manner.
What is the "transfer fruit" of our labors? Penn Highlands has more than 200 individual articulation agreements that guarantee how our classes transfer to 37 universities including all 14 of Pennsylvania's State System of Higher Education institutions.
Penn Highlands works most closely with universities to which our students often transfer – including the University of Pittsburgh at Johnstown, Indiana University of Pennsylvania, St. Francis University, California University of Pennsylvania, Mount Aloysius College, Juniata College, and Penn State Altoona.
Those schools have all been very receptive to creating transfer agreements that are beneficial to Penn Highlands students.
When favorable articulation agreements are created for community college students, we see more community college students attending those universities and filling the seats in their junior and senior level classes.
And guess what?
Once they have matriculated to those universities, former community college students perform extremely well – earning high GPAs and graduating with their bachelor's degrees at high rates.
With so many wondering if college is worth the cost or if the educational "return on investment" is large enough, it is vitally important for all Pennsylvania institutions of higher education to continue working together to provide as many seamless articulation pathways for community college students as possible without creating a quagmire of institutional bureaucracy that may impede the completion of their bachelor's degrees.
Ultimately, what is good for the students of Pennsylvania is good for all of Pennsylvania.
See you at Penn Highlands.
---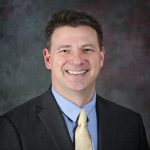 Written By Dr. Steve Nunez, College's Fifth President. This monthly series appears in The Tribune-Democrat, and will allow Dr. Nunez to provide his perspective on the value of education and of a community college.